At the Larry (Levi) Rublin Ner Levy Association, we provide funding for activities at home for seniors who can no longer be active outside their home as in the past, and who can't afford to pay for it themselves. We provide cognitive therapy, movement, music, art therapies and more.
Our values are:
There will be no person who wants and can avail of these activities who does not receive service due to inability to pay.
Anyone who has started receiving support will continue to receive it as long as it is good for him, because stopping the sequence is not good for him.
Each person will receive the activities that suit him/her, and if an activity is not within our therapies, we will try to find a volunteer.
The therapists give the elderly and their families:
Programs that focus on slowing cognitive decline.
Professionals who specialize in the needs of the elderly.
A daily routine which includes things to look forward to.
Personal, customized, one on one attention.
A higher quality of life through the enjoinment of meeting other people.
Therapists who know how to adapt in situations of cognitive and physical decline.
Family members feeling like they have partners in the care of their parents, giving them greater peace of mind and a person to consult with.
"Thank you very much, Ner Levy. You sent me a gift.
The therapist in movement is not only an excellent therapist,
but also a great person. She really cares about me.
Thank you again. I always look forward to her."


(one of the letters we received)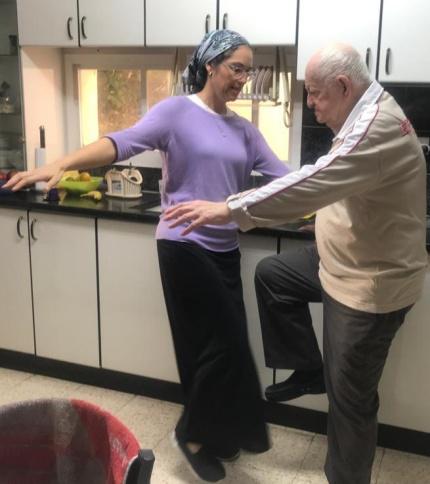 Our organization is certified to accept donations according to article 46 of the Tax Authority.

You can arrange a donation through:
bank transfer to the Ner Levi organization, Bank Mizrachi Tefachot, branch 567, account 172395.

For automatic monthly donations, it is possible to request from your bank. Your consistent help, of any amount, helps us in a significant manner.

Bit to the amuta's phone number 055-9961134
Larry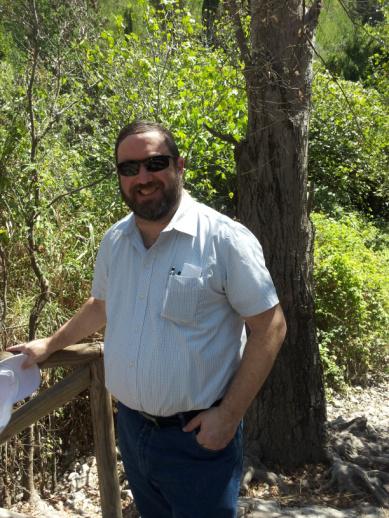 Larry, whose Hebrew name is Levi, was born in 1961 and grew up in Skokie, a suburb of Chicago. When he was almost 13, the family moved to Chicago. Larry was a successful and intelligent student. He participated in Bnei Akiva, later becoming a counselor. After graduating from high school, with honors, he came to Israel as part of the "Hachshara" program, which took place on Kibbutz Yavneh. He then studied for a year at a yeshiva in Israel, after which he returned to Chicago to study for a bachelor's degree in computer science, and then a master's degree in business administration.
After obtaining his MBA, he was employed at the accounting firm Arthur Andersen. He left this prestigious job in favor of moving to Israel in July 1988. His Hebrew was very good, and within a short time it became excellent. In Israel, he lived in Jerusalem and began working in the field of computer science in Tel Aviv at the Somech Chaikin accounting firm.
In 1991 he married his wife Hefzi. After the birth of their first daughter, they moved to Beit Shemesh, where the next three children were born.
Larry was a people person. He enjoyed talking to people and had a good rapport with people of all ages: children, teenagers, young people, adults and the elderly. Friends from the community and work said of him: "Larry was a wonderful colleague and a wonderful friend"; "Larry was an excellent conversationalist"; "Larry was like a brother to me"; "He was charming, full of humor and very nice." "Larry was always a happy, sociable and funny person. Smiling face. Quick wit."
He was a family man – a good, warm, loving and supportive husband. Larry was a very devoted father to his children. He made sure to do activities with each child according to their needs and preferences. He would prepare and present "divrei Torah" – original Torah insights, and was very talented in his work as a patent attorney. (A career change he made later on). As described by his colleagues: "He knew how to deal with any difficult to impossible problem that the inventors and testers threw at him"; "He always had an intelligent and well-thought out answer to any question from someone on the team"; "Inventors liked to talk to him.
In the summer of 2018, just seven weeks after he was diagnosed with lymphoma, his weak immune system, following his first chemotherapy treatment, encountered a bacteria that his body could not fight properly.
Beloved Larry passed away on Saturday, the day before Rosh Hashanah, at the age of 56 years and ten months.